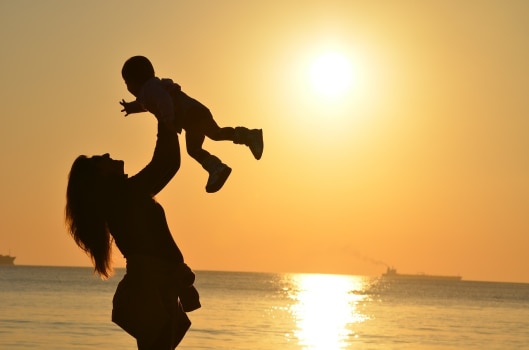 It won't be out of place to say one's mother is an extension of one's self, some things we know today we learnt from our mothers, but as the saying goes "there is only so much a teacher can teach you." That being said, we must understand that in as much as mothers are interested in giving advice and guidance to their children on how to be successful in a relationship, there is only so much she can tell you.
Relationships don't always lead to marriage
How many people do you really think got married to their first love or even second? Depending on how long their dates list was. Now chances are your mom probably didn't marry the first man she was in a relationship with. But she probably wouldn't tell you that, a relationship doesn't always have to lead to marriage and some people are just stepping stones to your destination. Relationship is the perfect platform to prep for marriage because you gain experience from previous relationships which will be very useful in marriage.
It's an "expensive risk"
Being in a relationship is a risk, and even quite expensive these days. It involves caring for one another and sometimes putting your partners needs above yours and making sacrifices. For example, maybe you have something you've been saving up for and out of the blues your partner is like "babe I'm in some serious financial shit and I need your help", you've got to help out.
Or, you got a job which is in a different geographical location and you're keen on maintaining your relationship which might involve making sacrifices. Most times you have to go on dates, buy your partner gifts and be available for them, which all takes time and money. But because we're in love, we don't see these things or at least don't think about it, because as they say "love conquers all". Also events like death of a partner, cheating or abuse can end a relationship we've invested so much in.
The other room is very important
Sex is very important in a relationship because it can make or mar it. But most mum won't tell you this especially in Nigeria where a majority of people are spiritually inclined and see premarital sex as a sin against God. African parents are also not open to premarital sex as the western parents, so they don't really discuss it with their children.
I hope you enjoyed this article. You may also want to check out Why Your Dating Never Works Out The Way You Planned.